Make a Joyful Noise! Voice and choral music education that encourages and inspires.



Register here for Choir School and Voice Lessons.

The Choirs

The House of Hope Choir School offers a well-rounded music education to all children ages Pre-K – Grade 12. Since 1982, The Choir School has inspired young singers to learn, grow, and have fun!
Choristers sing high-quality repertoire, learn the fundamentals of music through Orff and voice classes, and come together in an enthusiastic and encouraging community.

Alleluia Choir:  Ages 4-6 / PreK-Grade 1  |  Sundays 11:15 a.m. – Noon  Alleluia Choir is full. Contact Sofia Ardalan for wait list.
St Cecilia Choir:  Ages 6-10 / Grades 2-4  |  September – May:  Wednesdays, 4:30-6 p.m.
St Nicholas Choir:  Ages 10-18 / Grades 4-12  |  September – May:  Wednesdays, 4:30-6 p.m.
Cantamus Choir: All Voices, Grades 9-12  |  September – May:  Wednesdays, 4:30-6:15 p.m.

Fall Semester begins September 6.
Tuition is $250 for the year for Grades 2 – 12. There is no tuition for the Alleluia Choir.
All choristers are welcome regardless of their families ability to pay.
Voice Lessons:  Fall Session is full. Spring Session registration opens in December.


Individual voice lessons are designed to meet the needs of each unique student. All styles of music, all ages, all levels are welcome. Performance opportunities are available. Space is limited.
Tuition is free to all students registered for one of the choirs listed above. Tuition is $250 per semester for non-choir students.
Contact Director Sofia Ardalan for more information.
| | | |
| --- | --- | --- |
|   |   |   |
| Register here for Choir School and/or Voice Lessons. |   |   |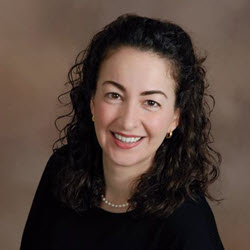 Meet Sofia Ardalan our Choir School Director
Ms. Ardalan conducts the ensembles of The Choir School, our unique music education program for singers ages 4-18. Under her leadership, the Choir School sings weekly in worship, and has performed several large choral works with professional orchestra including Vivaldi's Gloria, Galuppi's Dixit Dominus and Cantata BWV 4 by JS Bach.  Ms. Ardalan is a highly sought after vocal instructor and clinician, leading masterclasses and judging competitions around the state. Ms. Ardalan is member of the National Association of Teachers of Singing and is a teaching artist on the voice faculty at the MacPhail Center for Music. She is dedicated to guiding all to find their true voice!
Choir School CDs Available For Purchase in our Church Store
We have CDs that are available for sale at $15.  
Sample audio files from The Choir School:

Erhöre mich wenn ich rufe (Schütz)
Blessing (Bart)