House of Hope has transitioned to a new database with Realm Church Management Software, one of the leading church software companies. It is an updated version of our previous database. As a part of the conversion, you will need to take some simple steps to access My HOH.
If the church has your email address in our database, and you are an active member, regularly involved friend, or clergy, an invitation to join the new version of My HOH has been sent to you and will appear as follows:
·     From: The House of Hope Presbyterian Church (notifications@onrealmmail.org) You may need to check your spam or junk folder to find it.
·     Subject: The House of Hope Presbyterian Church: Join our online community
From this email, you will be prompted to reset up your My HOH account using your email and creating a password.
Please make sure to use the same email address to log in as was used to send you the invite. If you use a different email, you will need to update the church office with that information and be sent a new invitation to login.
If you have checked your inbox, spam or junk folders, and you have not received an email with the "from" and "subject" listed above, please email the church at hoh@hohchurch.org. We will send you a password reset email that will come from notifications@onrealmmail.org. It will not include the church name in the subject line or message. It will include the Realm logo.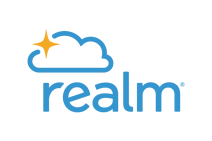 For further assistance, please call the church office at 651-227-6311.
If you have already created a new My HOH account through Realm, click here to log into your account.