Commentator and Columnist David Brooks | September 26, 2021 | Sanctuary and Livestream | 2 p.m.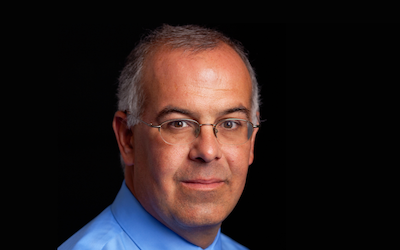 We are pleased to announce our Sunday Series with David Brooks has sold out for in-person attendance. Livestreaming will be available on our homepage at hohchurch.org.
David Brooks has a gift for bringing audiences face to face with the spirit of our times with humor, insight, and quiet passion. He is a keen observer of the American way of life and a savvy analyst of present-day politics and foreign affairs.
David Brooks holds several prestigious positions as a commentator: bi-weekly Op-Ed columnist for The New York Times and regular analyst on PBS NewsHour and NPR's All Things Considered. Brook's New York Times bestseller, The Road to Character, "explains why selflessness leads to greater success. He tells the story of ten great lives that illustrate how character is developed, and how we can all strive to build rich inner lives, marked by humility and moral depth. In a society that emphasizes success and external achievement, The Road to Character is a book about inner worth."
He was part of a university-wide conversation at Yale on the subject of joy:  What makes for a joyful life? Brooks believes that God is a crucial part of discovering joy. Joy is found in community, in commitments, in service. In a speech at St. Olaf College, Brooks said, "Once we were in a culture where we were all in this together."  We can't recapture past history, but we can have something far more profound than the tribalism that afflicts us now. In that sense, this book is a starting place for a new American redemption story of cohesion and national purpose.