Stewardship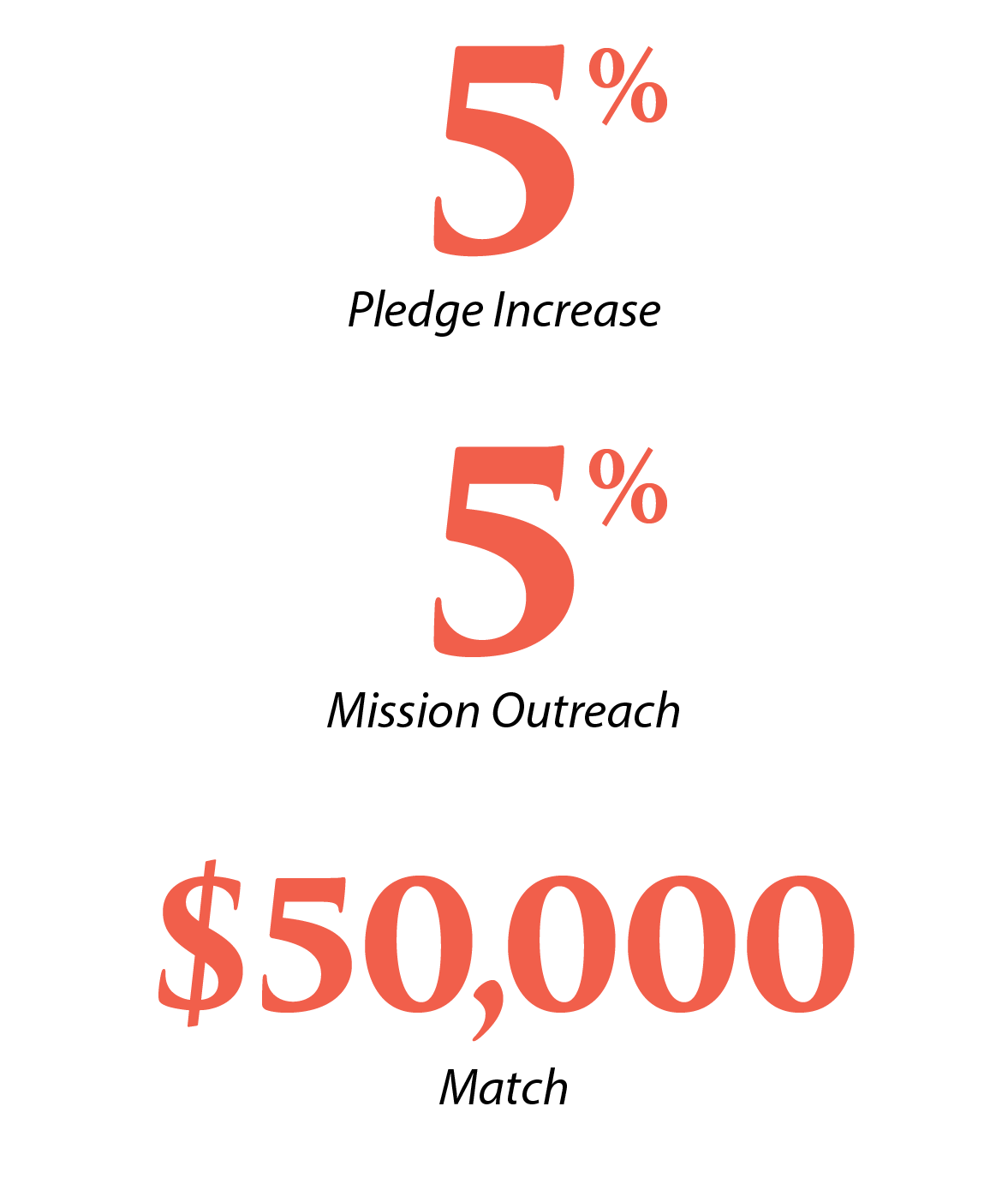 This November all members and friends of House of Hope are invited to prayerfully consider increasing their pledge by 5% so we might allocate 5% of House of Hope's Annual Budget for Mission Outreach. The last time Mission Outreach was included in our budget was more than 17 years ago. Currently, our Mission Outreach is funded from our Bash and special offerings.
To help reach this pledge goal, we are excited to announce an anonymous member has offered to match every pledge increase up to $50,000.
Join us virtually in worship on November 15, 2020 for Stewardship Sunday. We invite you to bring your pledge card by the church following worship or pledge online today!