Michael Eric Dyson | May 20, 2018 | 2 p.m.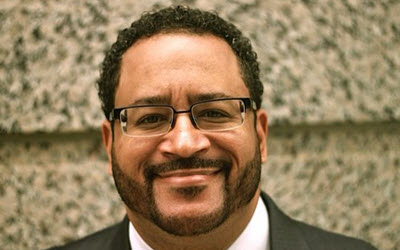 Dr. Michael Eric Dyson-an American Book Award recipient and two-time NAACP Image Award winner-is one of the nation's most influential and renowned public intellectuals. He has been named one of the 150 most powerful African Americans by Ebony magazine. The Philadelphia Weekly contends that Dr. Dyson "is re-shaping what it means to be a public intellectual by becoming the most visible black academic of his time."
Most recently, he's published Tears We Cannot Stop: A Sermon to White America. Named a bestseller by publications such as New York Times, Publisher's Weekly, Los Angeles Times, Washington Post, and more, the book has been hailed as a profound and provocative analysis of modern-day race relations. Later this year, he will be releasing the book What Truth Sounds Like: Robert F. Kennedy, James Baldwin, and Our Unfinished Conversation About Race in America, which explores the history of the intersections between race and democracy.
Book signing to follow.