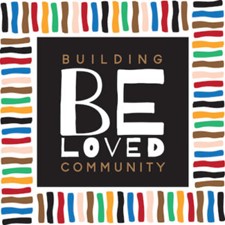 Wednesday Lenten Series: Building the Beloved Community
Supper: 6 p.m. | Program: 6:45 p.m.
Our goal is to create a beloved community, and this will require a qualitative change in our souls as well as a quantitative change in our lives. – Rev. Dr. Martin Luther King, Jr.
Lent is a good time to think about justice in general and racial justice specifically. As I recently quoted in a sermon, "Three types of justice include (1) commutative justice, which focuses on relationships between members of the community; (2) distributive justice, which functions to ensure the equitable distribution of goods, the benefits and burdens of a community; and (3) social justice which affects the social order necessary for distributive justice." Our intention is to gather humbly with God and one another to learn, listen, discuss, engage, and wrestle with the call to honor the full humanity of every person. We will touch on the intersectionality of this work. – Julia Carlson
Wednesday, March 1:  Honeycombs and Spirals: Shared Language & Communal Practices for the Journey with Anna Kendig Flores
Wednesday, March 8:  Authors and Speakers: What We've Read, Heard, and Know Facilitated by Julia Carlson
Wednesday, March 15:  The Impact of Generational Trauma on the Black Community with Sam Simmons
Wednesday, March 22:  George Floyd and Racial Healing facilitated by Julia Carlson
Wednesday, March 29: Tending the Flame of Collaborative Action with Anna Kendig Flores
Rev. Dr. Julia Carlson is Senior Associate Pastor for Spiritual Life and Care at House of Hope Presbyterian Church.
Rev. Anna Kendig Flores is a teaching elder/pastor and board certified chaplain with a background in hospital chaplaincy, mental health, addiction, and ethics.
Sam Simmons is licensed as an Alcohol and Drug Counselor and a behavioral consultant specializing in practical culturally sensitive trauma informed work with African American males and their families with a focus on chemical dependency, interpersonal violence and historical trauma.