The Great 50 Days, the time between Easter and Pentecost, is an ancient Christian tradition of identifying and celebrating Easter moments of renewal and resurrection in one's life and in the world. From Earth Care to Confirmation, The Didier Seminar to the Anchor Society, New Baby Recognition to electing new Elders, Deacons, and Trustees, we invite you to celebrate new life in these coming 50 days.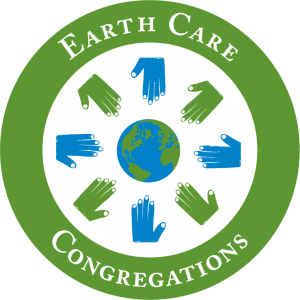 Earth Care at HOH has been re-certified as an Earth Care Congregation by the PC(USA) in recognition of steps our congregation has taken to care for God's earth. To become certified, this congregation affirmed an Earth Care Pledge to integrate environmental practices and thinking into their worship, education, facilities and outreach. Our Earth Care group has planned a series of events:

Adult Enrichment: Earth Care at Oak Grove Sunday, April 11 | 11:15 a.m.
Green Team members from Oak Grove Presbyterian Church in Bloomington will share their congregation's inspiring successes with solar and wind powered electricity, stormwater management, and more. Click here to join.
Earth Care: Intergenerational HOH Park Clean-Up Saturday, April 17 | 10–11 a.m.
In case of rain: Saturday, April 24, 1–2 p.m. Join us to clean up the HOH Park and grounds. Co-sponsored by the Peace and Justice Earth Care Group and Children and Family Ministry. Sign up here.
Adult Enrichment: Earth Care with Fresh Energy Sunday, April 18 | 11:15 a.m.
Fresh Energy is a non-profit founded in 1990 that has a "proven track record for achieving measurable progress toward a strong and prosperous Minnesota energy economy." Isabel Ricker, Senior Policy Associate at Fresh Energy, will provide practical steps we can take at home through clean energy options for electricity, home heating, vehicles, lawn equipment, and more. Sign up here. 
Take Action on Climate for Earth Day Saturday, April 24 | 10 –11 a.m. via Zoom
Join Minnesota Interfaith Power and Light for an intergenerational climate justice event. What is climate justice and a carbon footprint? What can I do in my household and community to effect change? This is a family-friendly event that will help you create goals to take action from home and be a climate hero! Register and learn more here. 
Confirmation Sunday | April 18
Since November, the Confirmation Class has met in the Sanctuary, Zoom rooms, and the Youth Room. Led by Dan Miglets-Nelson, the Rev. Lynn Barger Elliott, and Lynn Stein, the class worshipped virtually, volunteered, explored topics of faith, and what it means to be a member at HOH. On March 28, they met with the Session and shared their statements of faith. On Sunday, April 18 during the 10 a.m. worship service, House of Hope will confirm the baptism and receive into membership the youth.
The Didier Seminar 2021 via Zoom
 Jeannine Hill Fletcher Christian Entanglement in Racism: Facing the Past, Transforming the Future Jeannine Hill Fletcher is a professor at Fordham University whose research focuses on gender, race, and religious diversity. Her book The Sin of White Supremacy—Christianity, Racism and Religious Diversity in America has been described as "a heartfelt lament and passionate advocacy for racial justice—both sobering and liberating."
Learn more here.

Sunday, May 2 | Anchor Society Sunday
Join us to recognize members of the Anchor Society— those who have made a commitment to remember HOH in their estate plans.
Sunday, May 9 | New Baby Recognition on Mother's Day
Join us as we celebrate new additions to our church family over the last year.
Sunday, May 16 | Election of new Elders, Deacons, and Trustees
Join us for a Congregational Meeting to receive the Nominating Committee's report.