Sunday Family Worship on Zoom | 9:30 a.m.
Families are welcome to join Kiera Stegall for a time of music, art, Bible storytelling, and prayer. We will enjoy weekly virtual worship through September 5, 2021.
HUB Club
Saturdays, June 19, July 17, August 21 | 10 a.m.-12 p.m. | HOH Park
Infants through elementary age students are invited to join us for popsicles in the park! Bring a mask, bike, balls, and more as we enjoy 10 a.m. storytime and play outdoors.
Neighborhood Puppet Show: June 24 I 6 p.m. | Summit lawn
Join us for Open Eye Theatre's performance of The Amazing Cowboat.
Schoolhouse Rock, LIVE! Jr.: July 10 and 11 I 2 p.m.
Join us in the Holly Avenue parking lot for the Lakeshore Players outdoor performances of this timeless comedy. Bring a blanket or chair. There will be two performances: July 10 and 11 at 2 p.m. This intergenerational event is free and open to the public.
Contact Kiera Stegall, Director of Children and Family Ministry, to join the weekly Children and Family Ministry email list, get Zoom information, or for more programming information.
Join "House of Hope Parents" Facebook page.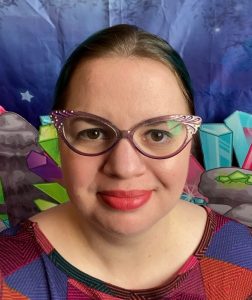 Meet Kiera Stegall our Director of Children and Family Ministry.
Kiera has served children and families in a variety of teaching and ministry roles since 2003. She joined the House of Hope staff in 2017. Kiera holds a Master of Divinity degree from Candler School of Theology in Atlanta, Georgia as well as a Bachelor's degree in Church Ministries, Bible, and Children's Ministries. She is pursuing a Doctorate of Ministry in Theology and the Arts at United Theological Seminary of the Twin Cities. Kiera enjoys exploring Scripture with children via storytelling, theatre, and visual arts. Believing justice stems from our faith, Kiera seeks opportunities to involve children in using their voice and actions in pursuit of social change. As a local children's theatre teaching artist, Kiera enjoys theatrical performances with her daughter, Leila, and husband, Jon.