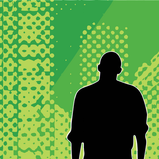 Come out to support the work of Ujamaa Place!
Join the House of Hope Presbyterian Church at the
What: 
Ujamaa Place Benefit Concert
Where:
The Ordway Center for the Performing Arts
When:
 Thursday, June 27 at 7 P.M.

House of Hope is hosting a reception for its members and Ujamaa Place VIPs at the Ordway at 5:45 until 7. 

Tickets:
$44, CLICK HERE TO RESERVE TICKET AT MYHOH
The Peace and Justice Committee has purchased a block of 20 tickets so reserve your ticket now! You can also reserve your ticket after worship on June 9, 16, and 24.
Keep your eye out for a pre-concert event that's the Peace and Justice Committee is working on now.
From Ujamaa Place:
It is only through your financial support that our mission of transforming young disadvantaged Black men into productive individuals can continue. The House of Hope has been a supporter of Ujamaa Place since the earliest days. Please come out to this benefit concert to show House of Hope's commitment to and solidarity with the men of Ujamaa Place on Thursday, June 27 at 7 p.m. at the Ordway Center for the Performing Arts.
Please bring your heart and checkbook to the event.
Featuring the local musical talent of:
Master of Ceremonies

 

LaMont Keten as

Luther Vandross

Aretha Franklin

Teddy Pendergrass