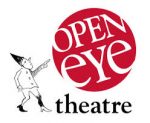 Join us for our Neighborhood Puppet Show!
Join us for another fun, free family event on the front lawn of The House of Hope Presbyterian Church. Bring a blanket or chair and be ready to be entertained. The Open Eye Figure Theatre has been traveling around the Twin Cities for the past 16 summers, providing outdoor puppet shows that are fun for all ages!
This year we will host a new performance—Ms. Marvel's Sandbox Circus. Ms. Marvel, the cat, is the madcap, merry-maker that lives and prowls in your neighborhood. Every summer, Ms. Marvel transforms the sandbox into an amazing circus where a cavalcade of antics, thrills, chills, and spills await. Step right up to Ms. Marvel's Sandbox Circus and witness the Acrobatic Ants, the Daredevil Squirrel, the Caterpillar Catapult and the Earthworm Orchestra!
Refreshments will be provided. Please pass this along and invite friends, family, neighbors, etc. The more the merrier! Click here to share or respond to the event on Facebook!