Festival of Hope 2021
"Hope is the last thing ever lost." The words of this Italian proverb inspire us to scan our horizons to detect places of emerging hope, especially in challenging times. Festival of Hope, our online conference, invites us to find hope in the landscapes of the refugee crisis, faith and science, the writings of William James, racial injustice, the sacred within us, and the American identity.

See below for a list of conversations:
Becca Stevens: "On Practically Divine: Experiencing the Sacred"
Becca Stevens, a "CNN Hero," is a social entrepreneur, author, priest, and founder of Thistle Farms. Her new book Practically Divine is about experiencing the sacred in our lives. She has established 10 justice initiatives and has raised over $55M in funding. Drawn from 25 years of leadership in mission-driven work, Becca leads important conversations across the country with an inspiring message that love is the strongest force for change in the world.

Jess McHugh:  "On the Americanon"
Jess McHugh is a writer, editor and researcher who has reported from North and South America, Europe, the Caribbean, and West Africa covering culture, politics, history, and identity. Her work has appeared in The New York Times, The Wall Street Journal, The Washington Post, and TIME. Her book Americanon, published in 2021, relates how bestselling books have served quietly as blueprints for "the good American," molding our common language, culture, and customs.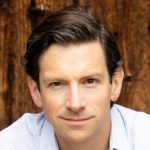 John Kaag: "On How William James Can Save Your Life"
Dr. John Kaag is an award-winning author and Chair of Philosophy at the University of Massachusetts. He will speak on his new book, Sick Souls, Healthy Minds: How William James Can Save Your Life. He is the author of the award-winning book American Philosophy: A Love Story and Hiking with Nietzsche, both NPR Books of the Year. Kaag has written extensively in academic philosophy but his work has also appeared in The New York Times and The Wall Street Journal, among others.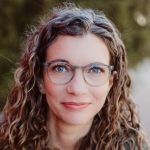 Jessica Goudeau: "On The Story of Refuge in America"
Jessica Goudeau is the author of After the Last Border: Two Families and the Story of Refuge in America, named a New York Times Editors' Choice book, Library Journal "Best Social Science Book of the Year" and one of Chicago Public Library's "Best Books of 2020." She is a columnist for Catapult and has written for The New York Times, The Atlantic, Washington Post, and Los Angeles Times.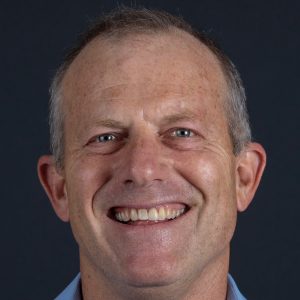 Greg Cootsona: "On Improvisation: Science, Jazz, and Why What Happens Next Could Be Great"
Greg Cootsona is a professor, author and noted speaker on the intersection between science and faith. He has written for The Wall Street Journal and has been interviewed by CNN and the BBC. He is Lecturer in Religious Studies and Humanities at Chico State University. His most recent books are Science and Religion in the US: Past, Present, and Future and Mere Science and Christian Faith: Bridging the Divide with Emerging Adults.
Festival of Hope 2020
In September 2020, House of Hope launched a new online conference that attracted over 1,000 participants and included speakers that ranged from a New York Times science columnist to a Grammy winner, a leader in the field of furniture design to authors who spoke to the pressing issues of systemic racism and the adverse impact of the evangelical church in our country.
See below for a list of conversations: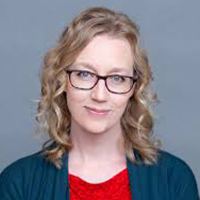 Kristin Kobes Du Mez:"The Hope for the
Evangelical Church"
A professor at Calvin University, Ms. Kobes Du Mez will speak about her recent book: Jesus and John Wayne: How White Evangelicals Corrupted a Faith and Fractured a Nation.

Aaron David Miller
Dr. Miller is a renowned organ improviser having won numerous international awards and given concerts across the country.  Dr. Miller's performances have been heard on Pipe Dreams and numerous television programs. His orchestra works have been performed by such ensembles as the Seattle Symphony, Chicago Symphony, Zurich Symphony, and numerous new music ensembles.
Anjali Kumar: "The Hope of the Quest"
Ms. Kumar's TED Talk based on her book Stalking God: My Unorthodox Search For Something To Believe In, has been watched by more than four million people. Kumar has worked as the Chief People Officer at Chedder, Head of Social Innovation at Warby Parker, and Senior Counsel at Google.
Marcus Hummon: "The Hope of Frederick Douglass"
Grammy winner, Hall of Fame songwriter, and composer of award-winning musicals, Mr. Hummon will speak on his new musical American Prophet that tells the inspiring story of Frederick Douglass.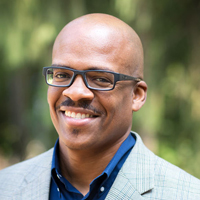 Danjuma Gibson: "The Hope of Democracy"
Dr. Gibson is an expert on the black religious experience in the context of trauma. He is an author and professor of pastoral care at Calvin Theological Seminary.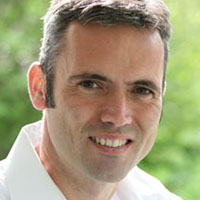 David Livermore: "The Hope of a Multicultural World"
A social scientist devoted to the topics of cultural intelligence and global leadership and the author of ten award-winning books.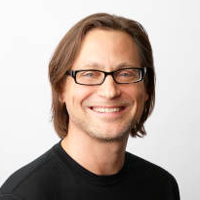 James Ludwig: "The Hope of Design"
Mr. Ludwig is a leader in the office furniture industry with a portfolio that includes architecture, furniture, and technology products.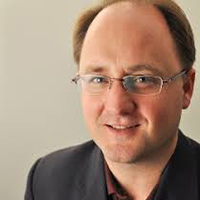 Rob Wilson-Black: "The Hope of the Church"
Mr. Wilson-Black is CEO of Sojourners, a journal situated at the intersection of faith, politics, and culture.
Tom Hurwitz: "The Hope of Film"
One of America's most honored documentary cinematographers, Mr. Hurwitz has won two Emmy Awards as well as Sundance and Jerusalem Film Festival Awards for Best Cinematography. Hurwitz has photographed films that have won four Academy Awards and several more nominations.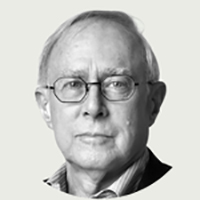 Dennis Overbye: "The Hope of Science"
Science Editor of The New York Times, Mr. Overbye's reporting ranges from zero-gravity fashion shows and science in the movies to the status of Pluto, the death of the Earth, and the fate of the universe.