---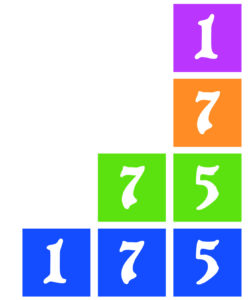 A Future with Hope
On September 15, the Session approved a 1-7-75-175 Initiative to enable us to prayerfully discern where God might be leading our congregation in the coming years. In addition, they set in motion a Long Range Planning Committee to assimilate input from the congregation and discern our mission and 7 major objectives we can tackle in the coming years as we move toward our 175th anniversary. Below are working documents approved by Session that we will discuss in January with further input from the congregation.
Read a draft of the 7 Objectives Report here.
House of Hope Mission Statement
Hope is more than a word in our name—it is why we were founded on Christmas Eve in 1855. Our inclusive and affirming community seeks to live out the word of God in our time. In the Presbyterian tradition we are Reformed, and yet always reforming. In this spirit we:
Glorify God in our worship and seek to be faithful disciples of Jesus Christ by proclaiming the Gospel through preaching, prayer, and exceptional music;
Engage in a holy curiosity which seeks through ongoing learning to apply the teachings of the Bible and to follow the example of Jesus in our daily lives;
Offer fellowship to people both inside and outside the church, listening to and respecting perspectives other than our own;
Celebrate the dynamic and perpetual re-creation of God's world by nurturing a faithful expression of the arts from children's programs to hosting established artists and fostering musical gifts;
Create a welcoming spiritual home for people in all stages of life, from young families to singles, empty nesters to senior adults; and
Advocate for the just treatment of all people by offering tangible assistance and striving for structural change in racial equity, housing, and healthcare access, and environmental stewardship.
7 Objectives
1. Establish and implement a HOH Master/Site Plan that reflects our desire to be a hospitable and welcoming community.
2. Create and implement a HOH Master Financial Plan.
3. Develop and expand programs for children, youth, family, and adults.
4. Create dynamic new partnerships and programs to further our spiritual life through music, arts and adult education.
5. Update our governance system to be relevant to our current and future needs.
6. Take bold and courageous action to advance diversity, religious pluralism, social justice and environmental stewardship.
7. Capitalize on new technologies to engage prospective and current members.
---
Summit on Summit
On Saturday, January 23, Elders, Deacons, and Trustees met for a leadership retreat called Summit on Summit where we presented a report regarding the House of Hope's many strengths, as well as upcoming challenges. Our report drew from our history book, A Journey of Hope, recent annual reports, and our congregation's fiscal and membership trends.
This presentation helped launch task forces that were formed during our leadership retreat to move our 7 Objectives into a comprehensive strategic plan in the coming weeks and months. View the presentation here.